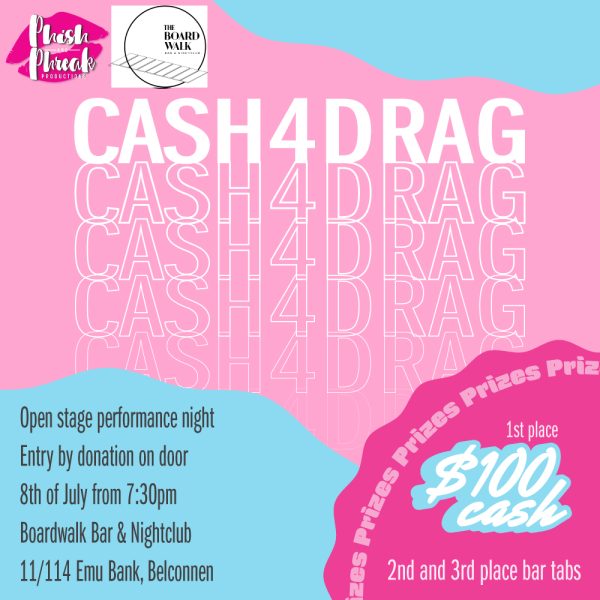 If no date is listed below – we're sold out! 
Event Details
Phish and Phreak proudly presents CASH4DRAG!
Come down to The Boardwalk Bar and Nightclub and see Canberra's local amateurs and blossoming talent perform the house down boots for cash and prizes!
This night is open to all performers, you just have to bring along a USB on the night and register before 7.30pm!
If you are attending the night to see some stellar talent it will be a donation on the door that will go towards to first place prize for the night.
Have you got what it takes to win 100 dollars cash or some bar tabs?
If you have any inquiries please message us on Facebook! Or via email [email protected]
Start time: 19:30 AEST
End time: 21:30 AEST
Venue: The Boardwalk Bar and Nightclub, 11/114 Emu Bank, Belconnen ACT 2617