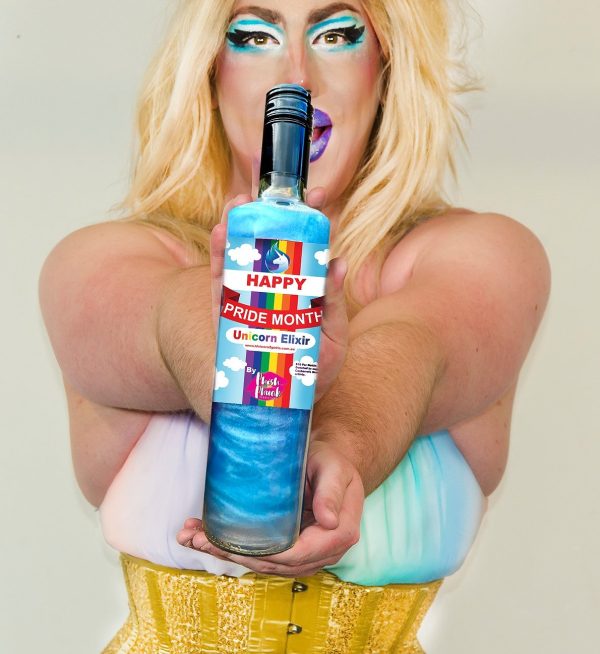 $70.00
For the month of November we are teaming up with the fabulous Unicorn Spirits!
$10 from each bottle sold to goes towards our fabulous performers to help them continue to put on amazing shows week after week.
Description
The WORLD'S FIRST colour changing shimmer liqueur Tastes👅 like the tropics 🍹🍍and looks like a galaxy🌌🤯Delicious flavour of, passionfruit, pineapple🍍 and mango all blended into this all natural🌿 coloured and flavoured vodka liqueur ❤Supernatural food grade fairy dust from neverland🧚‍♂️ is as magical as our organic flower petals🌷 that give this magic drink a vivid blue colour that changes to bright purple🔮 with a drop of citrus!🍋
Proudly #vegan 🌿💚 and #glutenfree
Handmade in Canberra at Local Spirit Distilling By Local Spirit Ben Osborne
700ml, 20% alcohol by volume, 11 Standard Drinks, Vegan, Gluten Free.