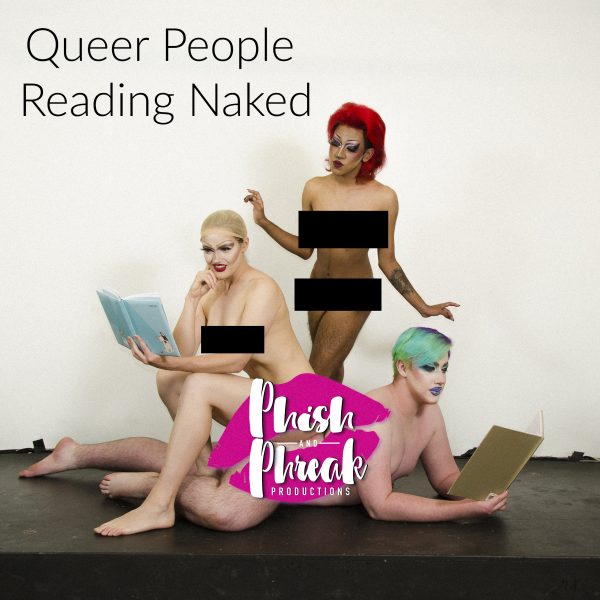 Event Details
Queer People Reading Naked is a literary salon that will hook you with the promise of nudity, but keep you with the literature and empowering message.
Originating in Chicago naked reading events are now held around the world including Phish and Phreaks own for Pride Month in Canberra.
Most importantly:
It's all about empowerment
It's not inherently sexual
Performers will represent a variety of sizes, ages and genders
It will turn you on - books are hella sexy
And it's a reclamation of power

For our first Canberra event we have a collection of Queer Performers and Artists doing our readings, from their own poetry to fan-fiction and more.
We welcome submissions written submissions for the events at [email protected]
Date: 11 February 2021
Start time: 19:30 AEDT
End time: 21:30 AEDT
Venue: The Boardwalk Bar and Nightclub, 11/114 Emu Bank, Belconnen ACT 2617