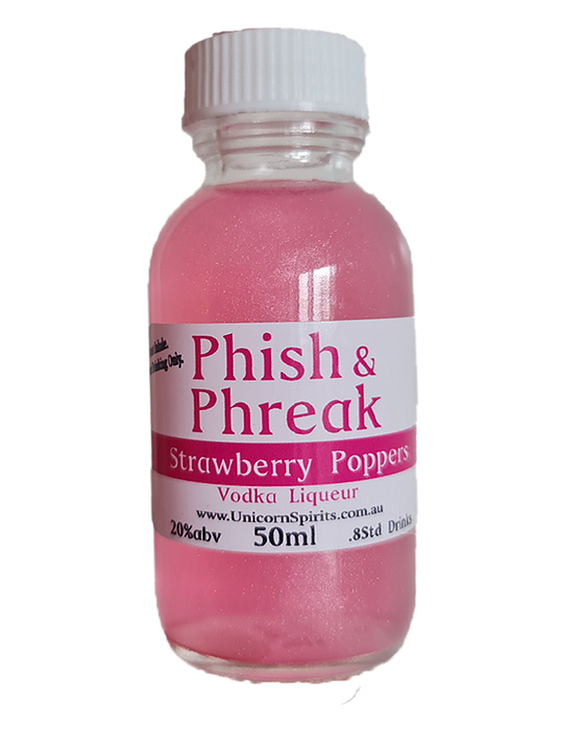 Popper!? I hardly know her!
Check out the
STUNNING
new collaboration between Phish and Phreak and
Unicorn Spirits
Single Serve Strawberry Vodka Liquer Picnic Poppers
Sold in a four pack for you and your friends with proceeds going towards our queens who have been out of work during lockdown.
Do not inhale! This product is strictly for drinking only.
Adds a little glitter to your life and your drinks just like the queens!
4x50ml Popper bottles, 20%abv .8 standard drinks each.
Use code "pnp" for discount shipping.