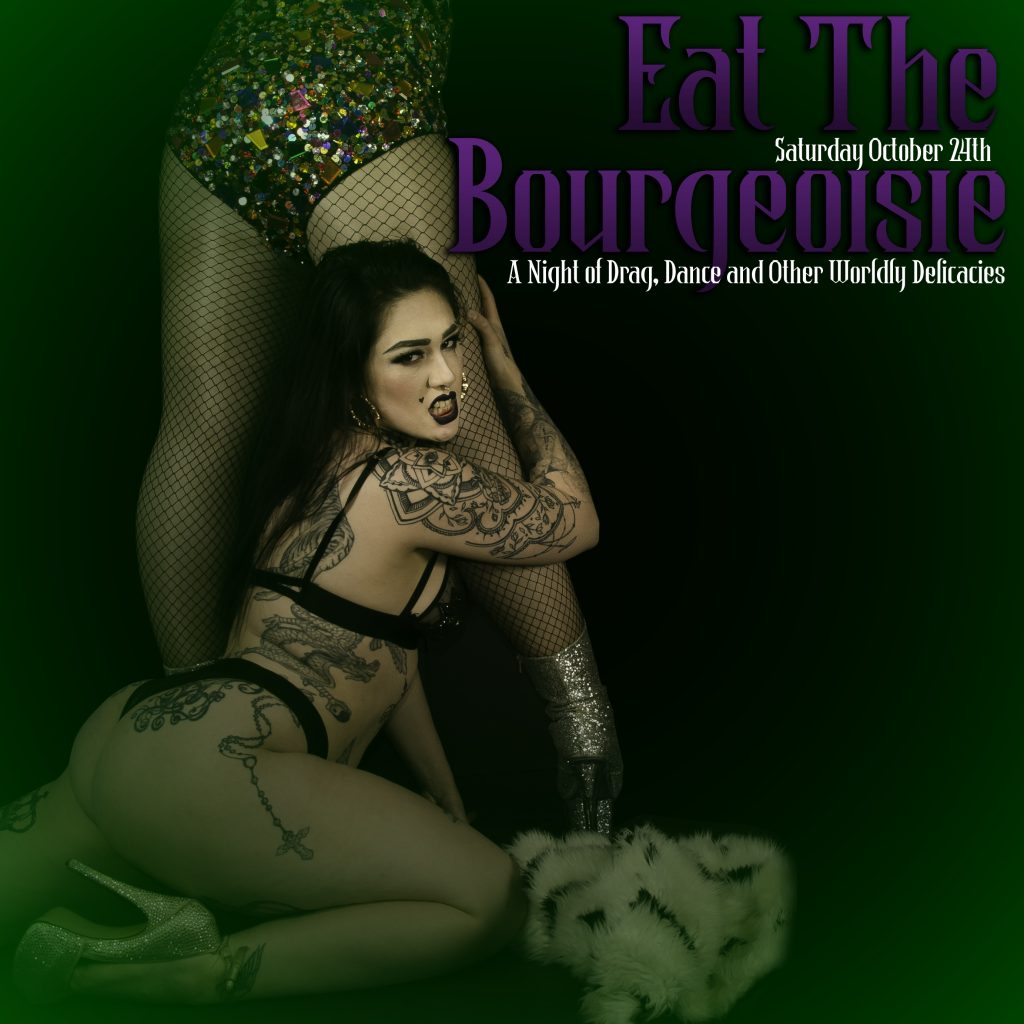 Eat the Bourgeoisie
A Night of Drag, Dance and Other Worldly Delicacies.
Subsdance Dance Studio and Phish and Phreak Productions are proud to announce a Halloween edition of Eat the Bourgeoisie following the double sell out successes of first two partnered events.
Come down to the Subsdance Studio in Kingston the evening of the 24th of October and enjoy another night full of local Canberra performers in ways you may have never seen them before.
Dancers, drag artists and many more performers to be announced in the coming weeks.
Tickets are extremely limited due to current capacity restrictions, so book early to ensure you don't miss out.
Show Times:
Saturday October 24th – 7pm
This is an 18+ event and a licensed bar will be operating through the event.
Subsdance Dance Studio has elevator access if you are unable to use the stairs, please contact us for further information prior to the event if required.

Subsdance Dance Studio
October 24th 7pm Tickets | HERE

✨💖DRAG TAKEOVER💖✨
Proudly presented by Phish + Phreak Productions and The Boardwalk Bar and Nightclub
Every DRAG TAKEOVER is bringing you a bevy of local queer talent with P+Ps own artists and multiple stunning guest performers appearing at every show.
What sickening tricks will our stunning kings, queens, and deities pull to celebrate? Well, you'll have to come and see for yourself!
#supportlocalbusiness #supportlocaldrag
Phish + Phreaks Drag Takeover!
The Boardwalk Bar and Nightclub
Dates & Tickets | HERE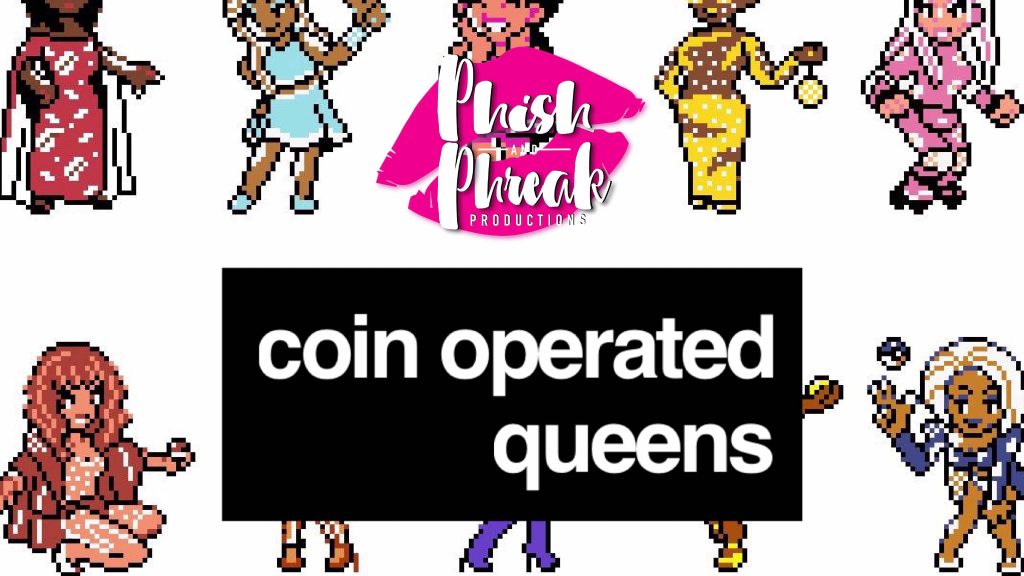 🎮 Coin-Operated Queens 🎮
✨Canberra's First Drag Brunch✨
Join us for an afternoon of Drag buffoonery – including trivia, games and Drag Family Feud! Plus a few fabulous performances from some of your favourite local drag artists!

Tickets include a mimosa and Soul Cartel share platter on arrival, with the bar offering extra special drinks deals!

Grab a jug of 🦄 Unicorns Kiss 💋 or 🔍 Carmen San Mojito 🔎 for $25, or grab a 👾 Press Start 👾 or 🥂 Mimosa 🥂 for $10

Coin Operated Queens
Reload Bar and Games
Dates & Tickets | HERE
Free Events!
🌟 Phish and Phreak Trivia 🌟
Have you got the know how? Brain bursting with useless facts, strange and unusual statistics? Maybe just a really good team name?
Phish and Phreak is here every alternating Thursday night at The Boardwalk Bar and Nightclub or Reload Bar and Games putting your brain to the test!
If you've got niche knowledge, and the love of a challenge – come on down for our weekly free trivia nights!
Limited spaces available – so be sure to book in.

Alternate Thursday Nights
The Boardwalk Bar and Nightclub
Reload Bar & Games
Dates and Tickets | HERE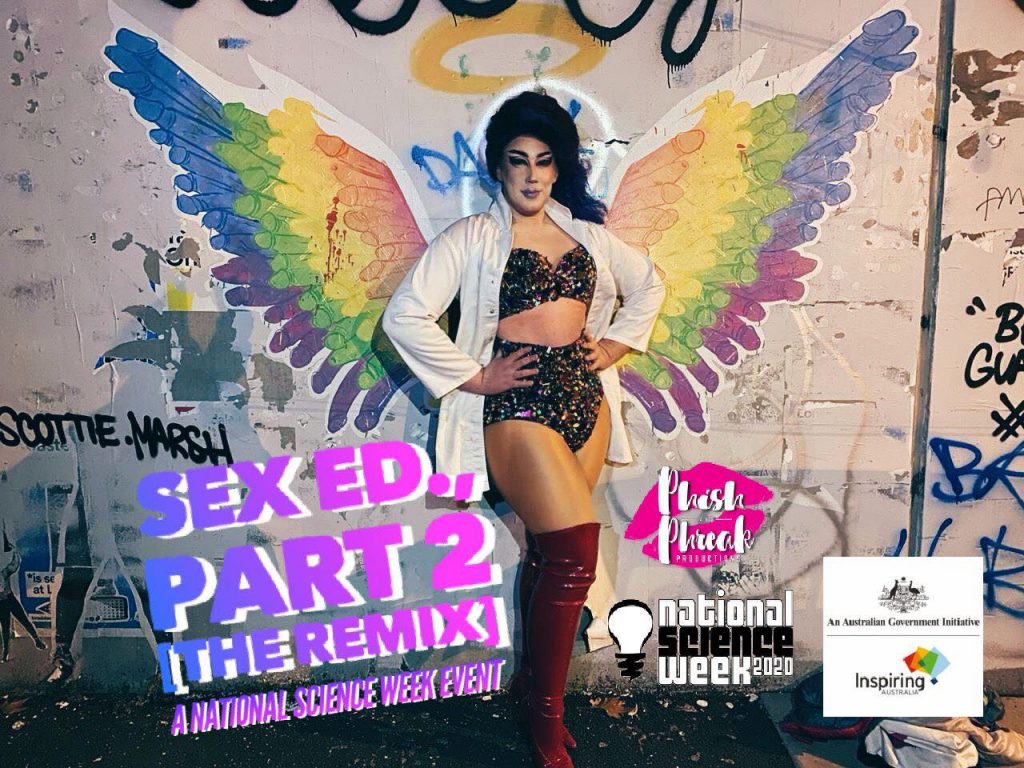 Sex Ed., Part 2 [The Remix]:
A National Science Week Event
Let's be real: Sex Ed was awkward… Especially if you were a young Queer kid who wasn't necessarily being catered to 😅
But top drag scientist, Toni Kola is here to save the day with – Sex Ed., Part 2 [The Remix] 😏
Join Toni and friends as they deep dive into the science of sex, and how it relates to LGBTQIA+ humans – discussing everything from basic biology, to the best lubes for you!
And Toni wants to hear from you! 💖✨ if you have any sex education questions you need answered, send them to [email protected] to have your questions answered during the show!
Sex Ed., Part 2 [The Remix] is an 18+ digital event.
Presented by Phish + Phreak Productions, National Science Week and Inspiring Australia.
Follow on Facebook to keep up to date.
So You Think You Can Drag!
Season 2
Delayed due to COVID-19
So You Think You Can Drag is back-back-back-back-back again! 💖✨
Following the success of Season One, Phish And Phreak Productions are on the hunt for our next cohort of drag kings, queens, and non-binary deities to compete for a prize pool of nearly $5000! 🤩
Weekly hosts Nigella Lawsuit and Toni Kola, alongside Judges Nadya Business and Season One Winner Vicki Cox'ard, will put Canberra's best and brightest performers to the test in four weeks of challenges, runways, and performances designed to showcase EVERYTHING Canberra's Queer Community has to offer 🏳️‍🌈
With weekly guest judges, spectacular local sponsors, the best queer venue in Canberra, and more twists than ever before – y'all ain't gonna wanna miss a second 😏